Think Digital Coach Travels Australia Teaching Ag, Food and Fibre
Meet Rocky the Think Digital Coach – our 14-metre long classroom on wheels. Our virtual reality bus contains 20 VR headsets, satellite internet, and more.

You may have seen us at one of the Royal Shows, such as Sydney, Adelaide, Melbourne, Toowoomba, Newcastle, the list goes on… We have been lucky enough to travel right across Australia teaching people where their food comes from using immersive technologies like virtual and augmented reality!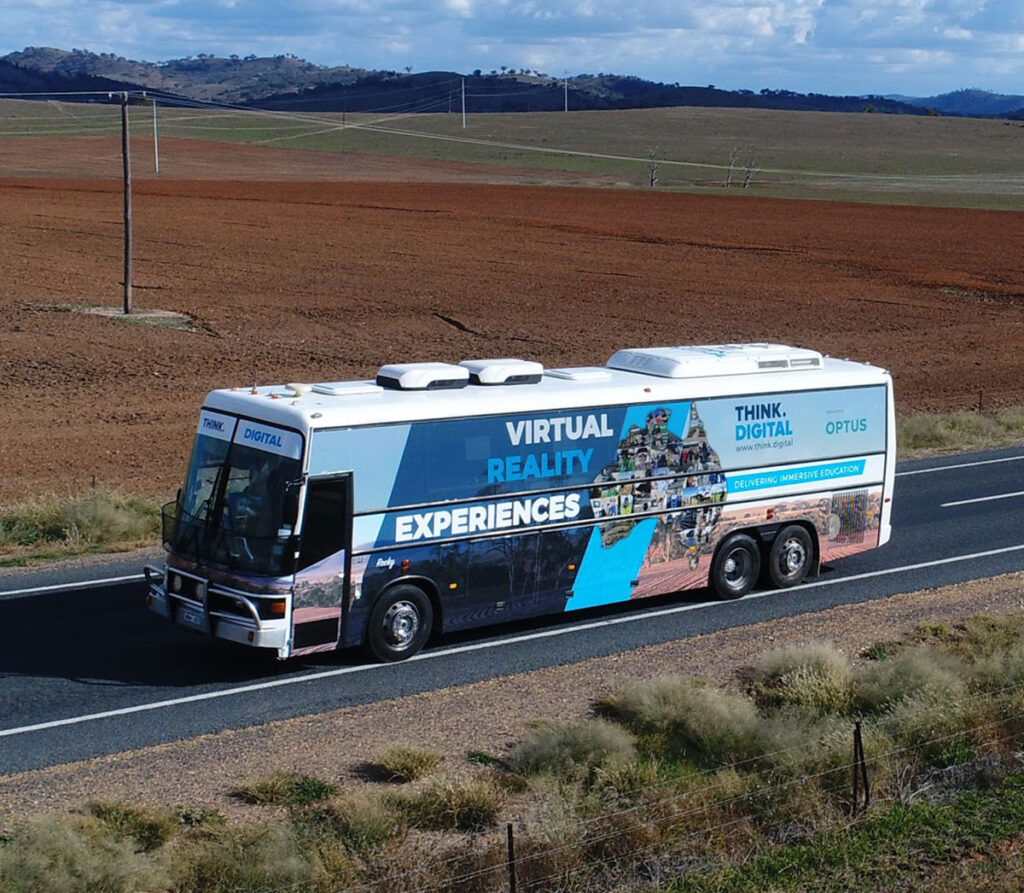 Think Digital Coach Services
The Think Digital Coach has been kitted out as a virtual classroom, complete with satellite internet, desks that can fold out and be stored away (for workshop-type sessions), air conditioning, TV presentation screens, and more! We travel Australia in Rocky to share the love of virtual reality and augmented reality, and more importantly teach people about where their food comes from in an exciting and engaging way.
Meat & Livestock Australia's Good Meat Tour on board the Think Digital Coach
STEM Tour through Regional NSW – On the Road with OPTUS
Examples of our work
Take a look at some of our clients who got behind the wheel of the Coach!