Pig Virtual Reality Experiences
Welcome to the FarmVR Pig Virtual Reality Experiences! Learn more about the Australian Pork Industry by visiting working pig farms. Learn from experts about the reproductive cycle of pigs and even visit a piggery in a small Balinese village.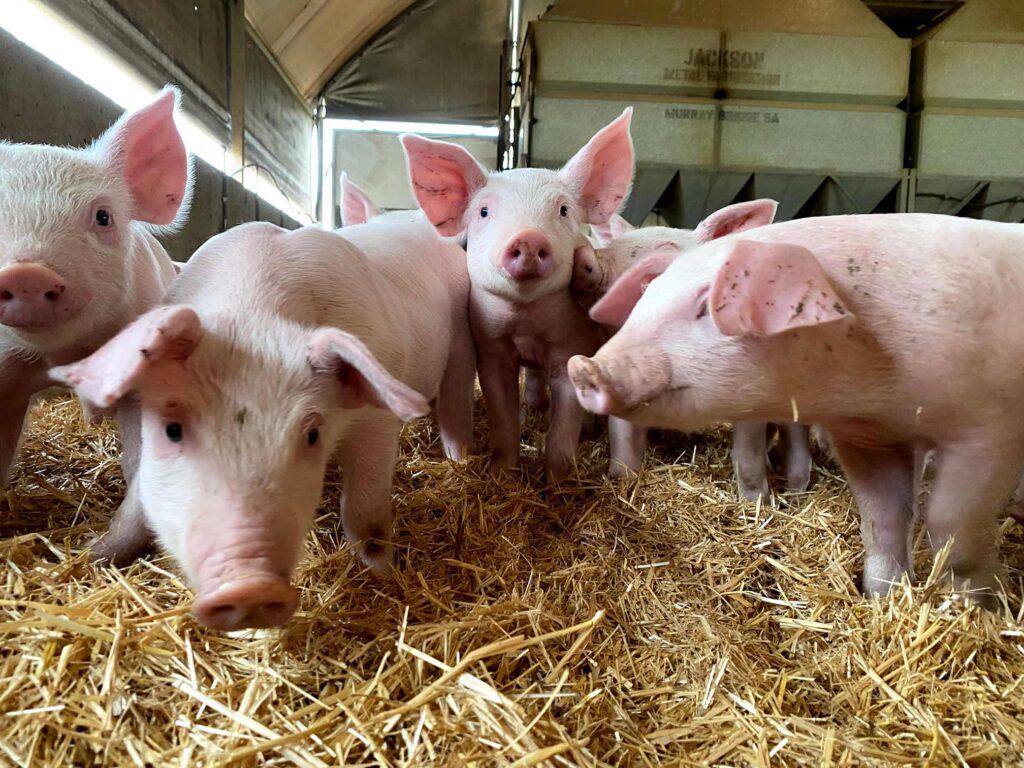 Pig Virtual Reality Topics Include:
These assets have been kindly produced in association with industry experts and made available for you to access online, via the FarmVR App and in our FarmVR Virtual Reality Experience available on the Oculus Store.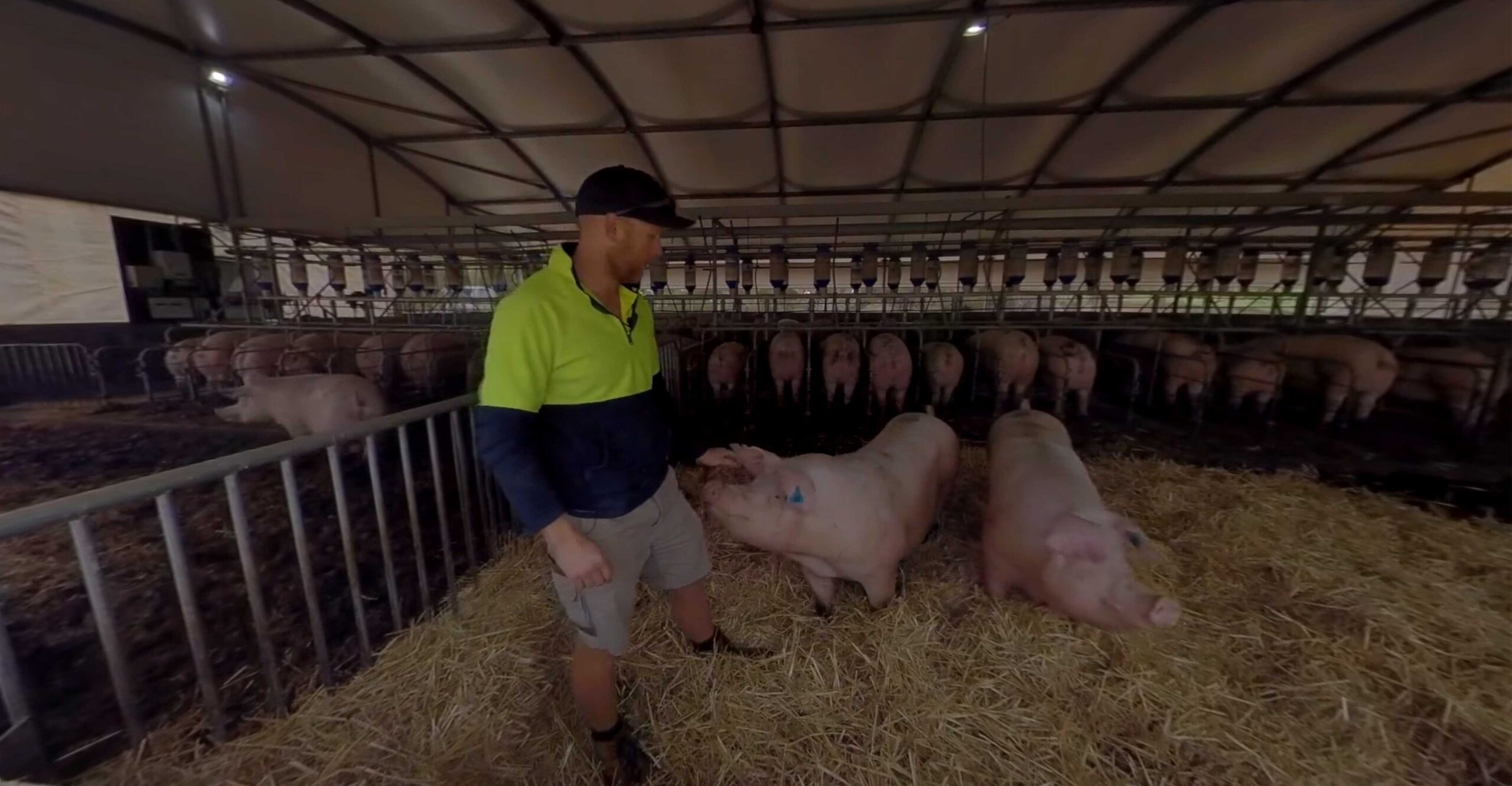 Meet Leighton, a third generation pig farmer from South Australia! In this pig virtual reality experience, Leighton will take you around his farm and show the love and care that goes into producing these pigs through their different stages of life.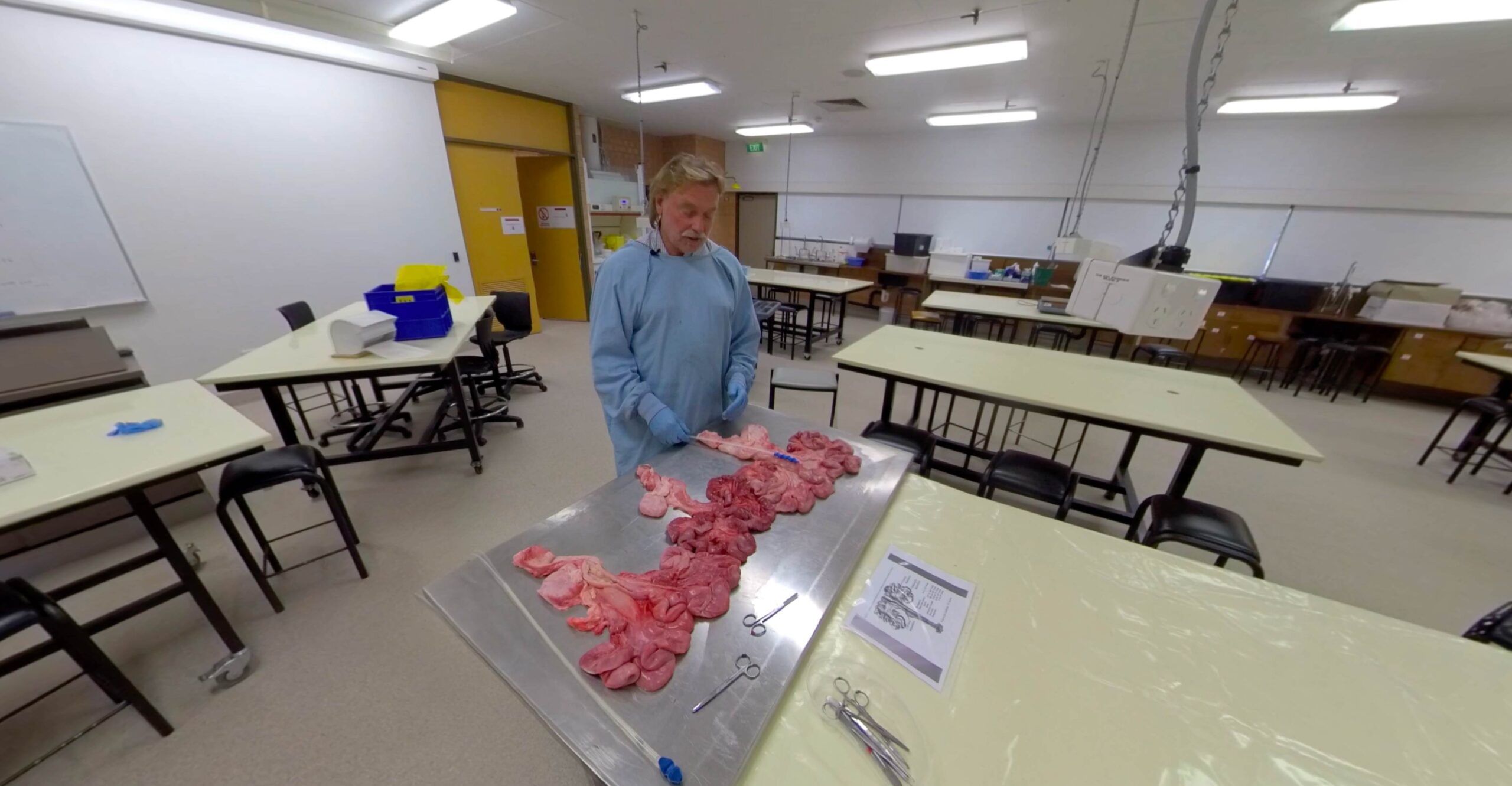 Graeme Pope explains the reproductive cycles of female pigs (sows) in a biology lab setting at the Pigs in Schools event at the University of Adelaide, 2020.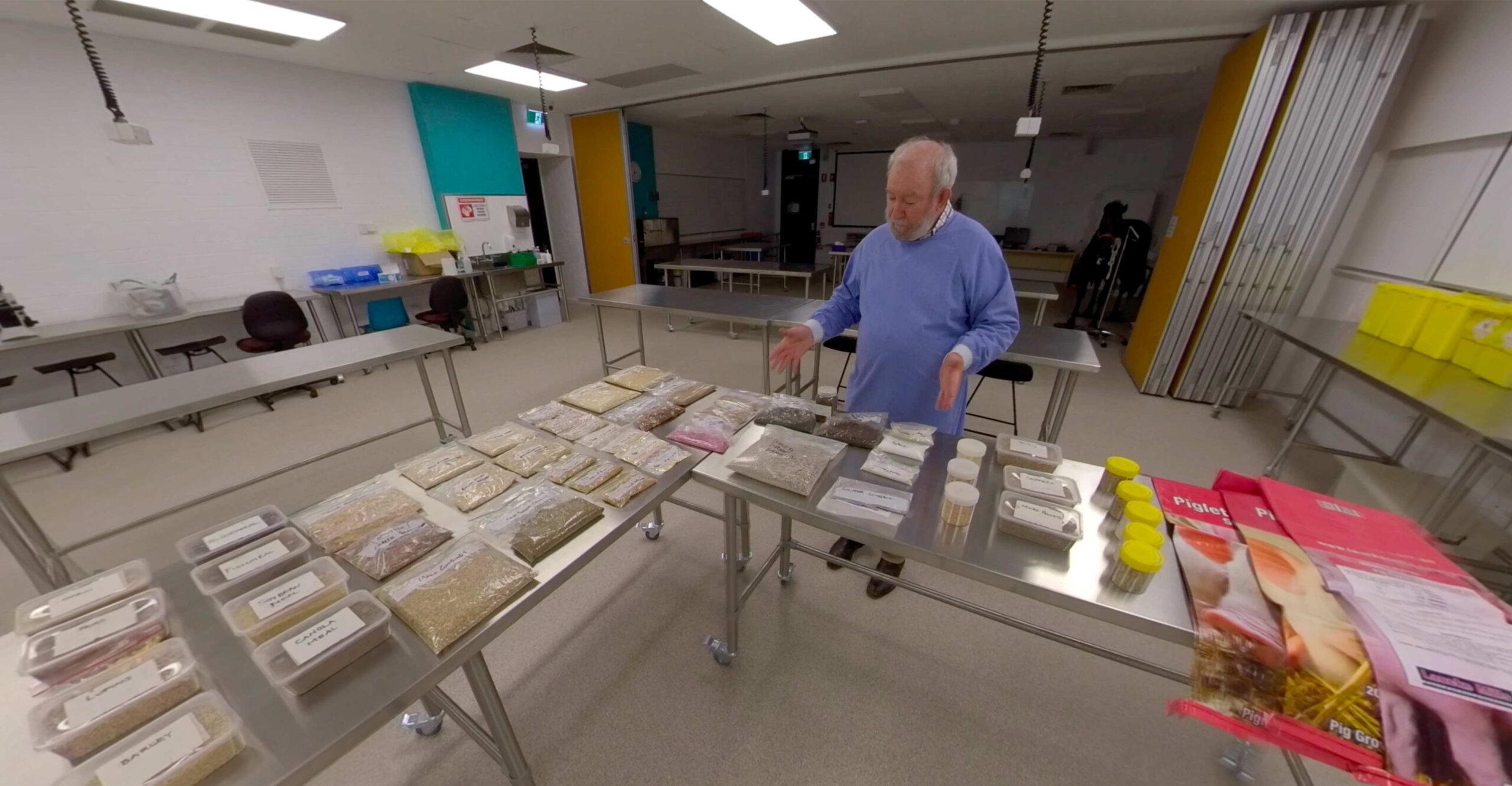 Feed Ingredients & Diet Formulation
Join Tony for his presentation at Pigs in Schools 2020 at the University of Adelaide on pig feed ingredients and diet formulation.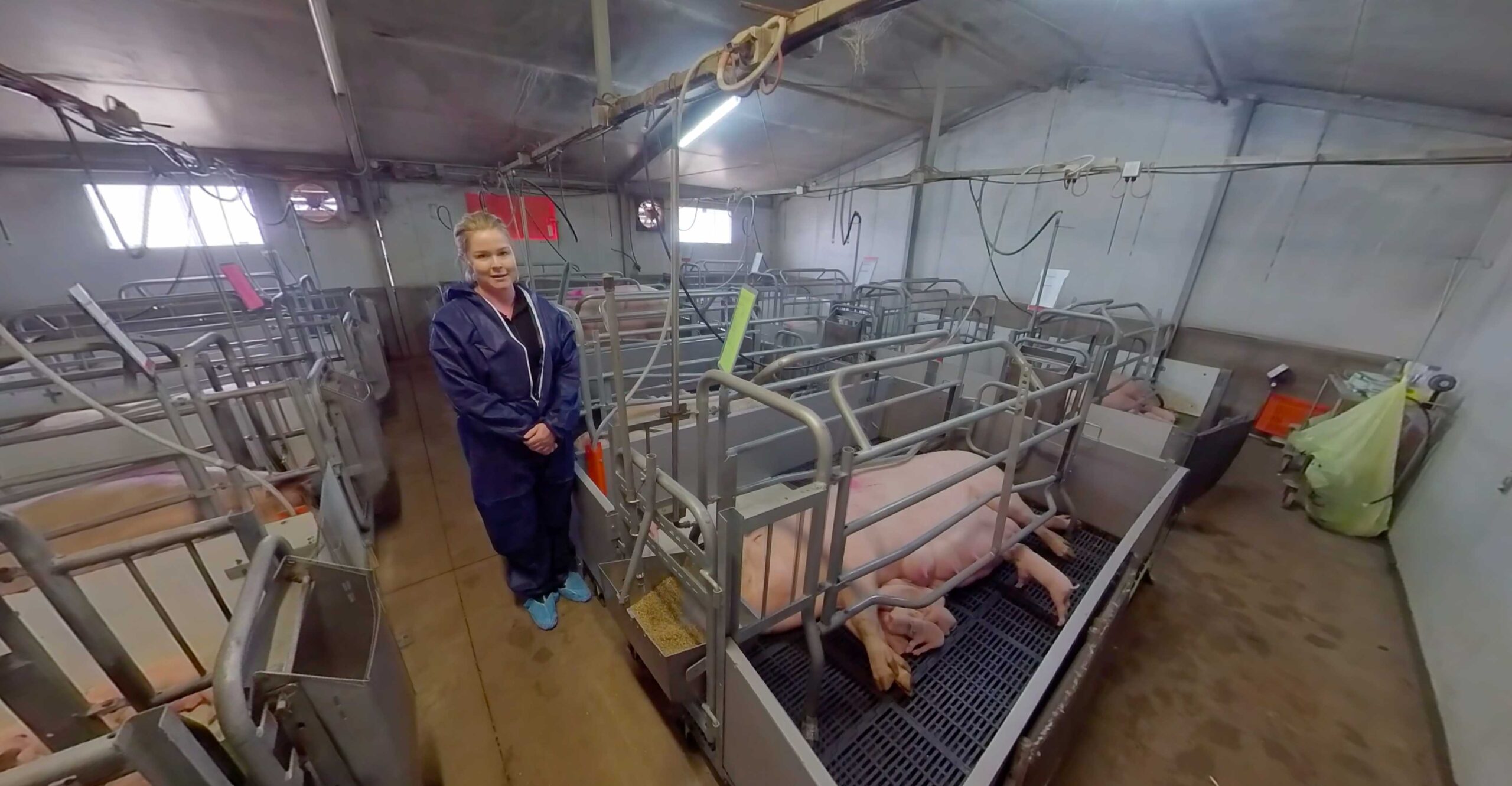 Optimising Piglet Survival
At the University of Adelaide's Piggery, Kate explains the crucial factors that are monitored during the early stage of a piglets life to ensure maximum survival rate.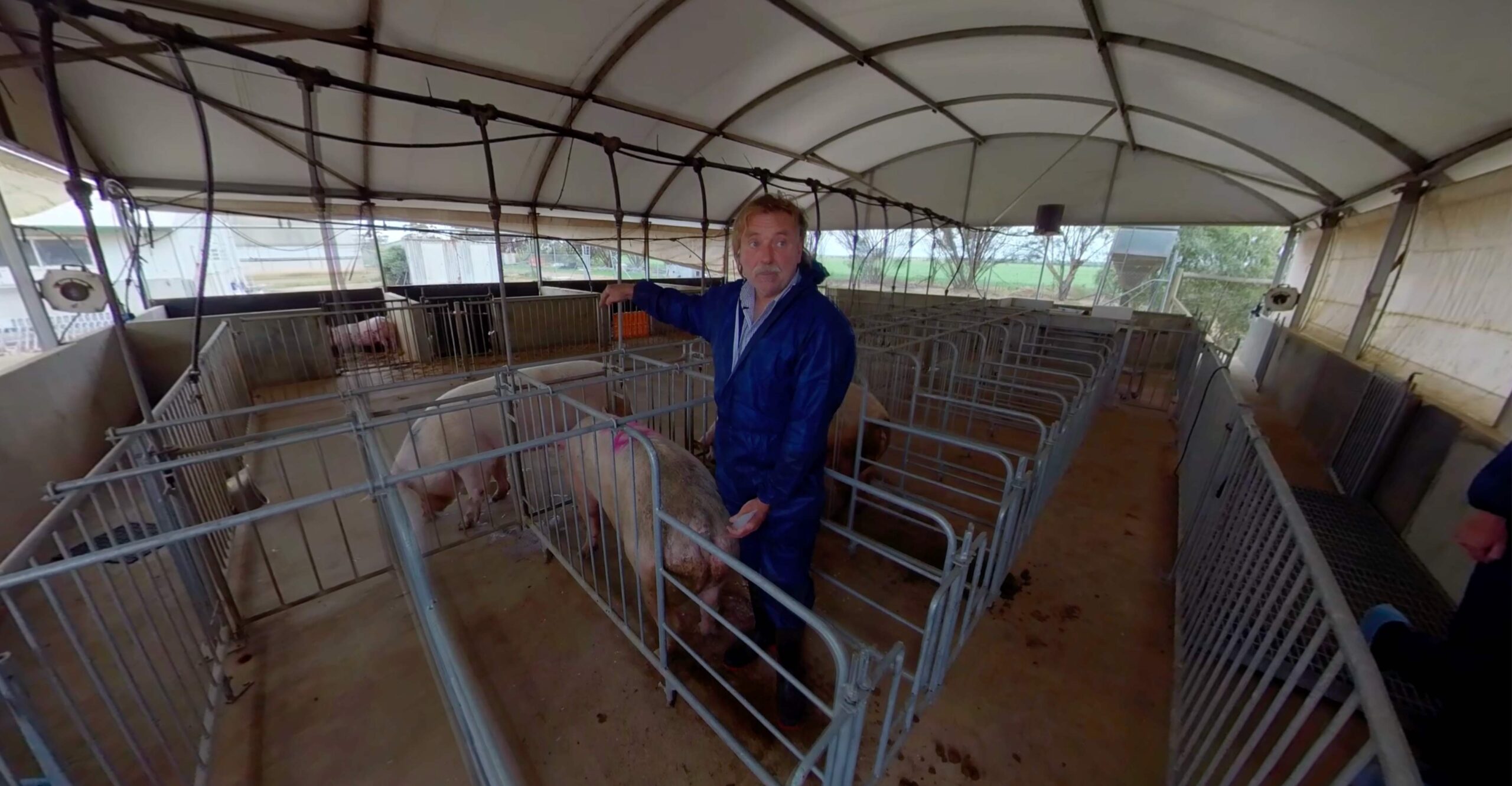 Mating & Artificial Insemination
Graeme Pope gives a demonstration at Pigs in Schools day at the University of Adelaide of how sows are artificially inseminated in commercial production facilities.
Get in Touch