360 Videos for Agriculture
FarmVR collaborates with the agriculture industry to teach people about where their food comes from – and what better way to tell your story than to immersing them right into the story? We create 360 videos for agriculture that teaches people where their food comes from, and inspires careers in ag, food and fibre.

We're a dedicated team of immersive storytellers, who were raised on the land. Founder Tim Gentle grew up on a dairy farm, whilst Kat and Jess both grew up on broadacre properties. Our passion for agriculture shines through in the 360 video productions we create.

Have a story to tell? Contact us today to discuss what your immersive solution could look like.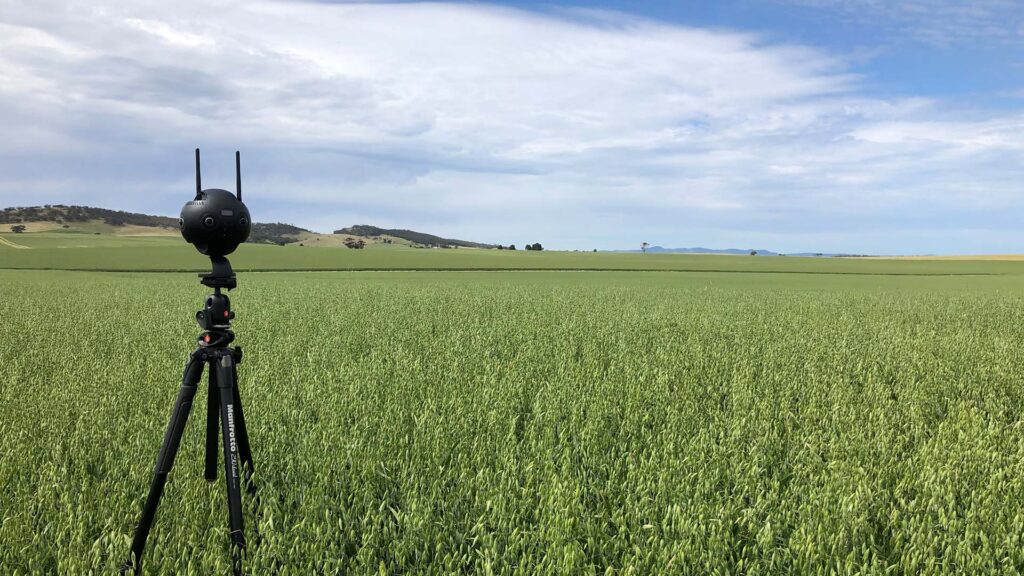 360 Videos for Agriculture – Production Services
As an end-to-end immersive production studio, we work with agricultural businesses to help them tell their story and connect with their audience in an innovative way. Our 360 videos for agriculture help to dispel myths surrounding industry practices, engage and excite viewers, encouraging them to consider careers in agriculture, and connect with audiences in an innovative way. In 360 videography there is nowhere to hide, providing a sense of transparency to the viewer.
Examples of our work
Click on the boxes below to view some of our client projects for 360° Video Production services