Virtual reality and augmented reality in agriculture
We create virtual reality and augmented reality solutions in agriculture with 360° video, 3D modelling and interactive virtual environments.
Our Services
We primarily develop virtual reality and augmented reality in agriculture. See our services below.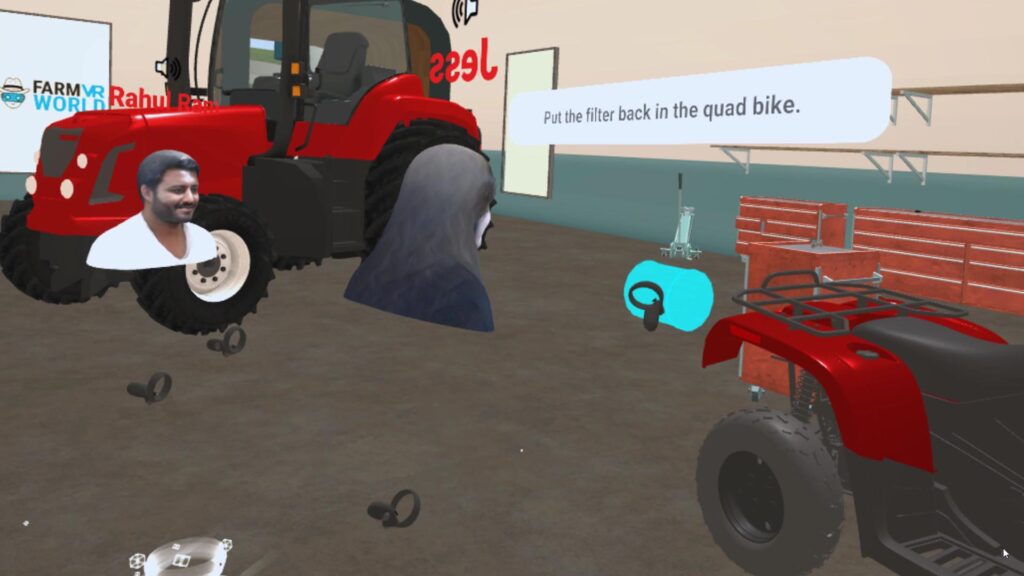 Immersive Education
We create computer-generated interactive virtual reality environments to enhance training, safety and biosecurity.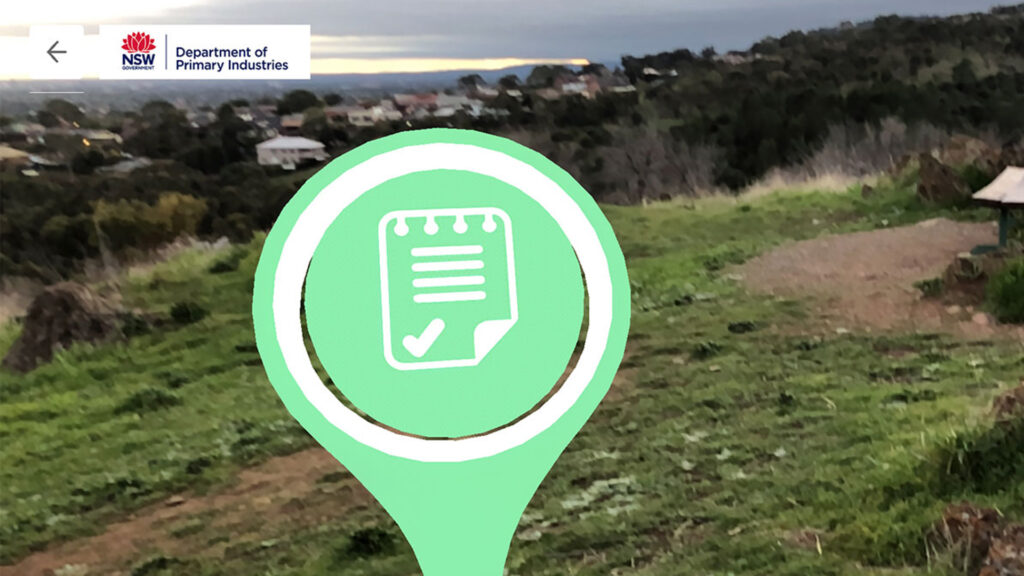 GeoAR & Data Visualisation
Using the powers of augmented reality technologies, geolocation and 3D modelling, we transform your data into a spatial visual experience.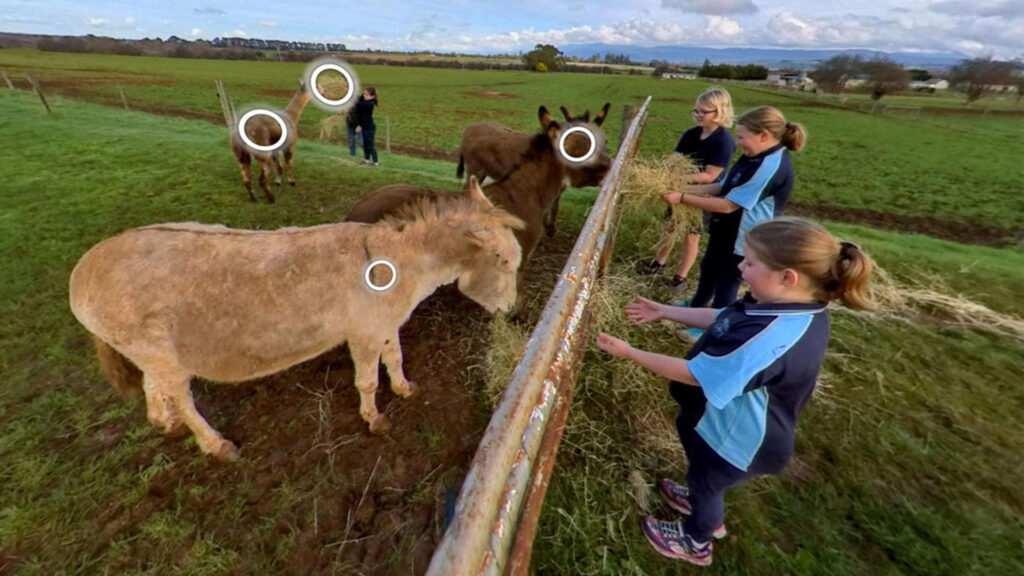 Virtual Farm Tours
A seamless combination of 360 photo and video, 2D resources such as websites, PDFs and other media to allow users to take an interactive tour of your farm or production facility.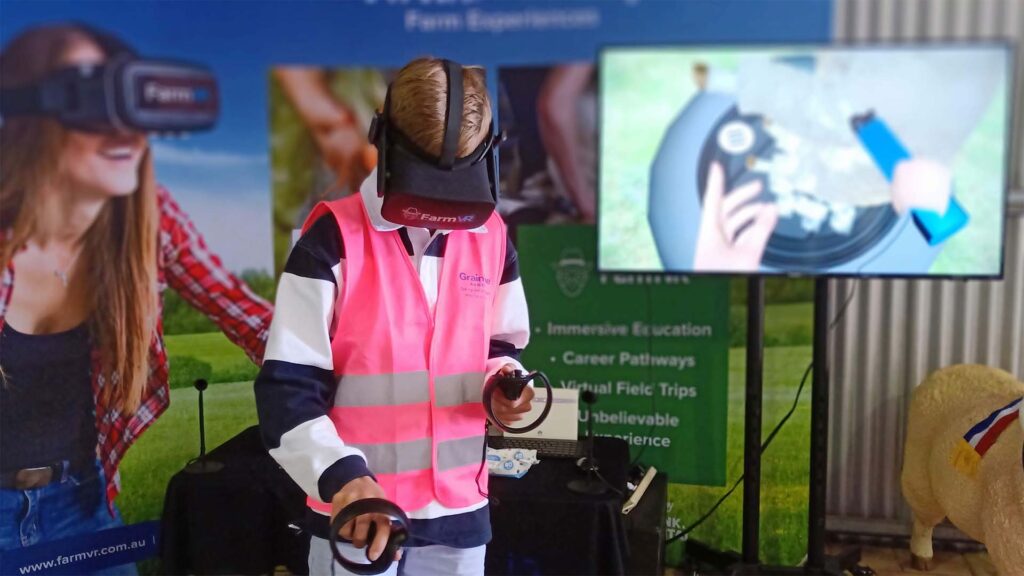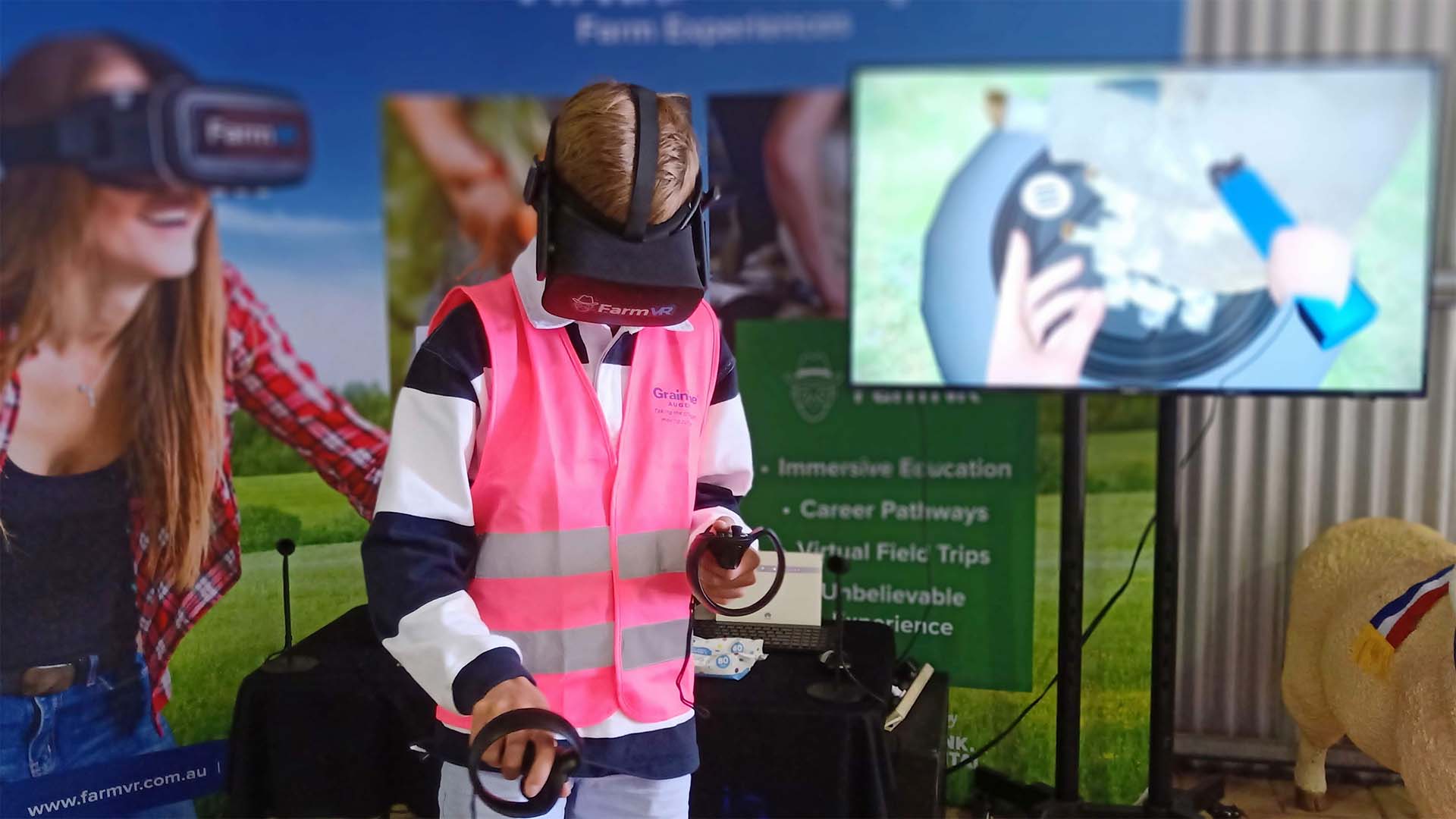 Agricultural Events
Exciting, engaging and educational virtual reality and augmented reality experiences at your agricultural show or event. Tim Gentle also speaks at AgTech events and conferences.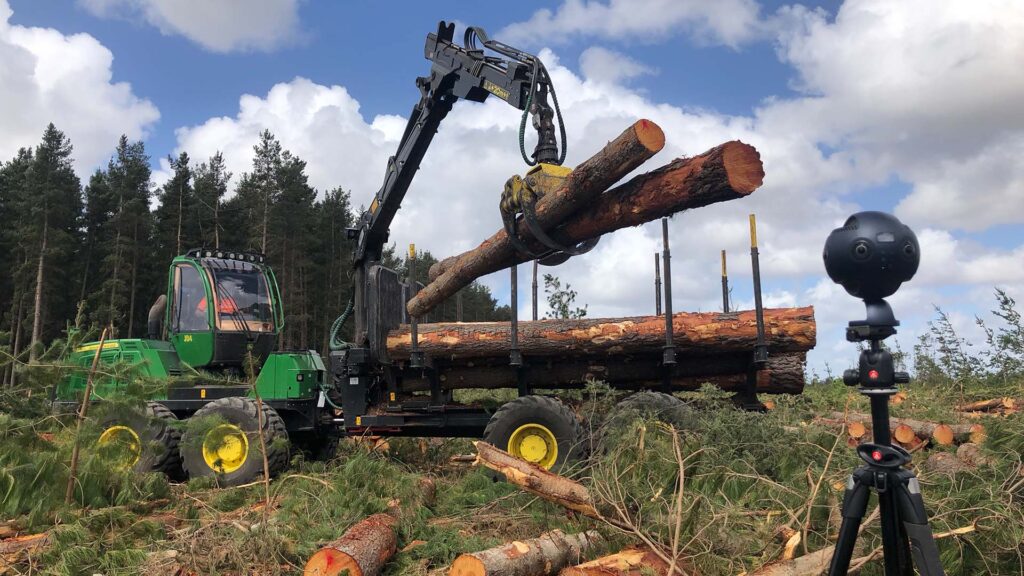 360 Video
Innovate your communications and tell your story in 360 degrees. Immersive, exciting, and a great way to dispel myths in your industry or give a behind-the-scenes tour.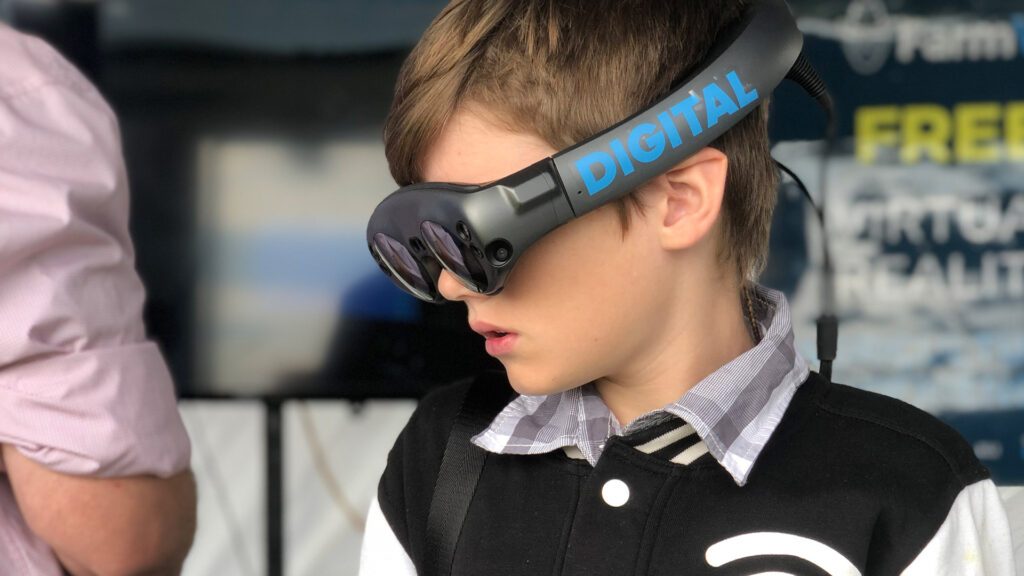 Augmented Reality
Integrate digital elements into the real world. We use augmented reality in agriculture to increase farm safety, biosecurity, productivity and communications.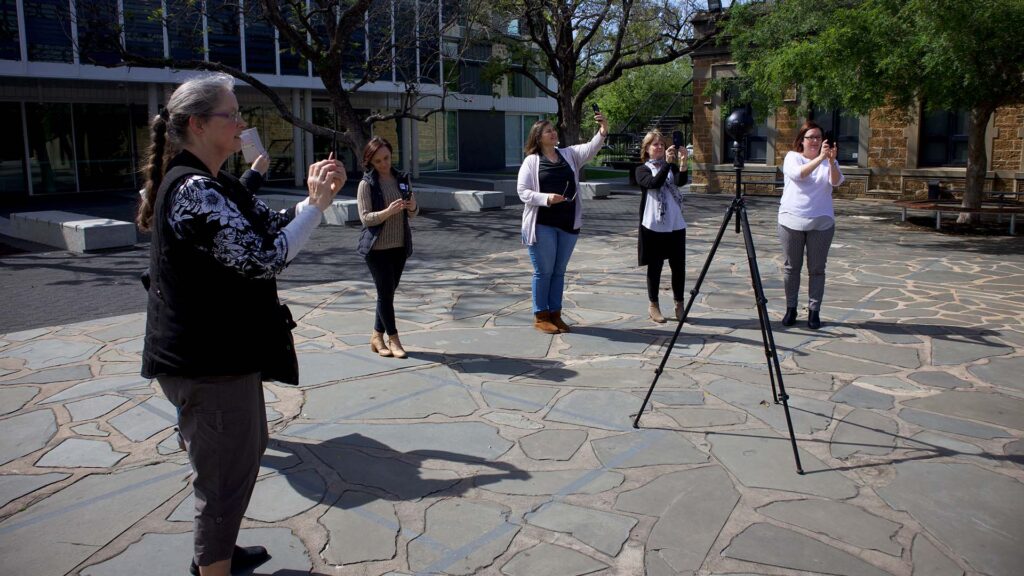 Workshops and Training
Empowering you with the skills and confidence to integrate immersive technologies into your school or business. Both teacher professional development and student workshops are available.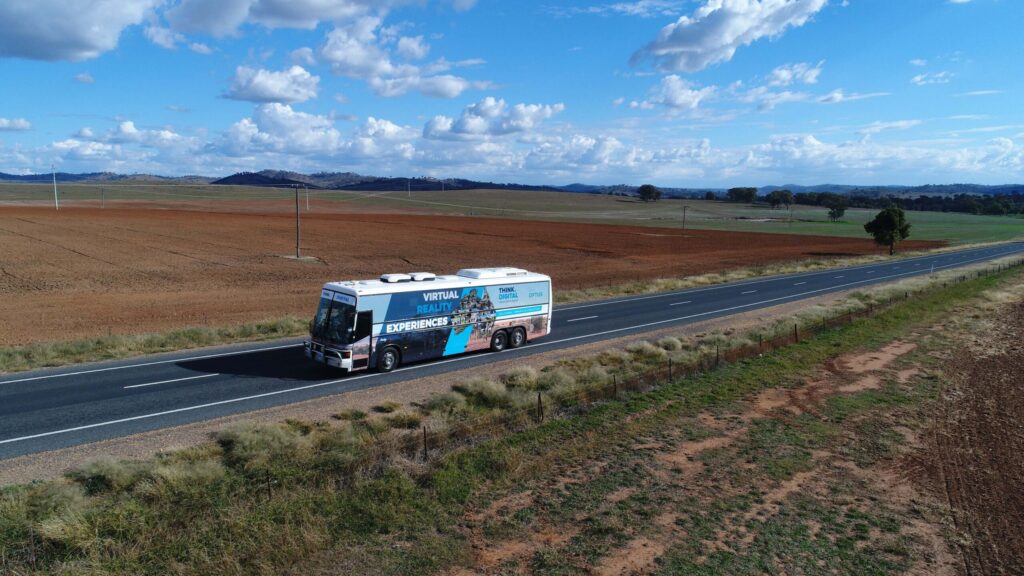 Think Digital Coach
Meet Rocky, our 14m-long high-tech digital classroom on wheels! Satellite internet and 20 VR headsets included, we bring the fun to your school or event.
Logos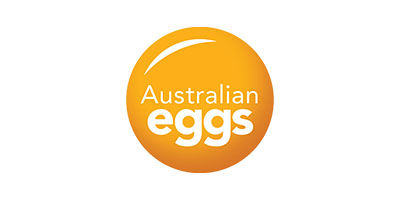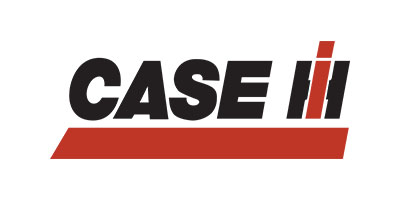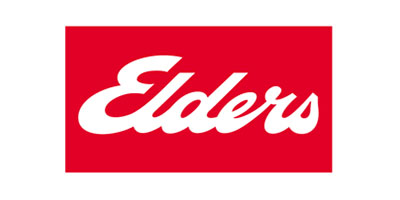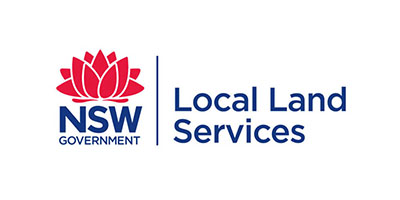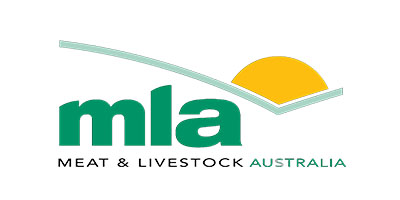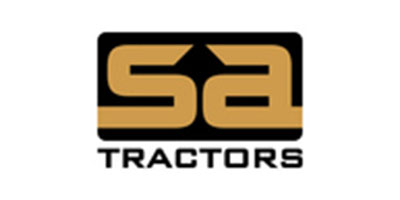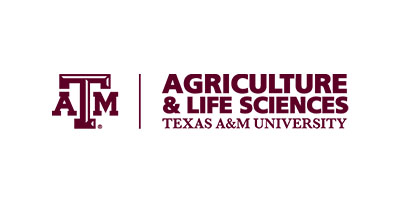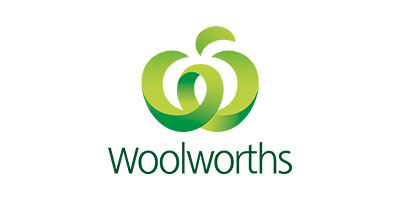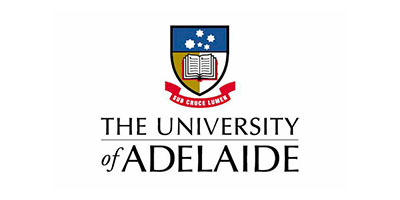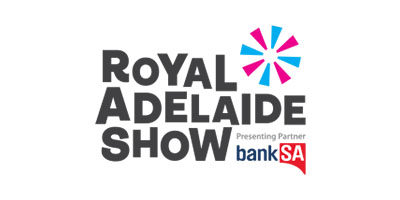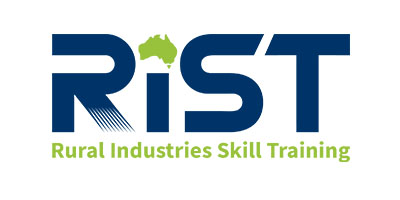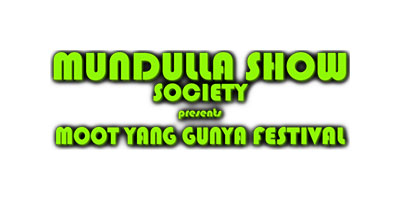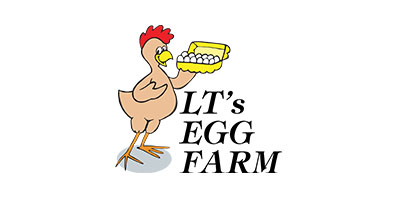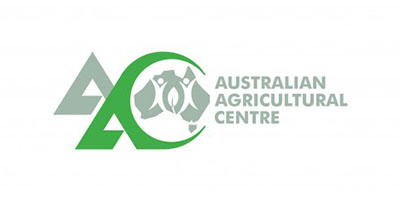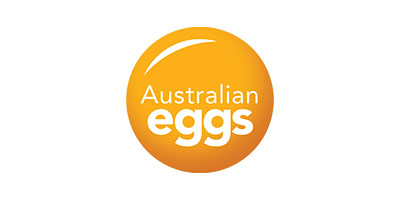 360 Video Production Services
VR & AR
Workshops and Training
Virtual Reality Biosecurity Training

FarmVR Agricultural
Shows and Events
Let's Build Something Together
Get in touch and see how we can make your idea a (virtual) reality.