Teaching kids where their food comes from is one of the key goals of our business, and when the opportunity to collaborate with George the Farmer to tell the story of chickpeas, we knew it was a match made in heaven!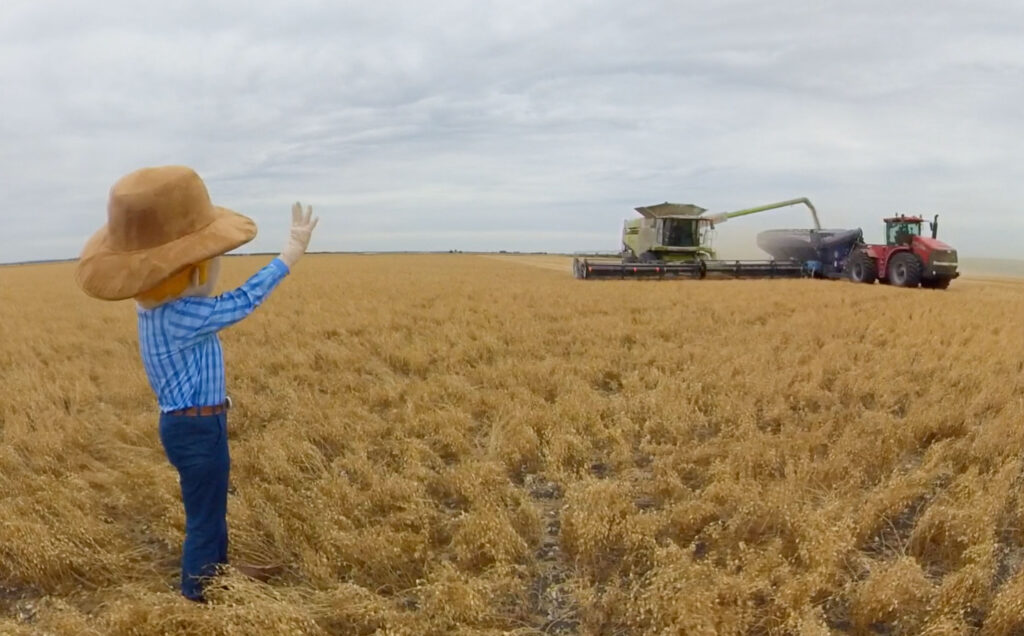 IMAGE: George the Farmer waves to Farmer Raymond as he empties his load of chickpeas into Farmer Bruce's chaser bin.
We met Farmer Bruce in the last paddock of chickpeas to be harvested for the whole season. Luckily, we managed to finish the harvest before the rain set in! With header driver Raymond, Bruce, George the Farmer, and his mates Simone and Ben, we set out to capture some exciting virtual reality content to put the kids in the farmers' shoes and allow them to experience harvest for themselves.
IMAGE: Tim Gentle gives George the Farmer a hi-five after capturing an awesome shot.
The virtual reality farming experience takes the viewer into the header harvesting the chickpeas, the chaser bin collecting them, and then over to the mother bin where the chickpeas are stored until a truck can take them away to a proper storage facility.
We can't wait to share this one with the FarmVR community! A huge thanks to Bruce, Raymond, Simone, George and Ben – hope to see you again soon.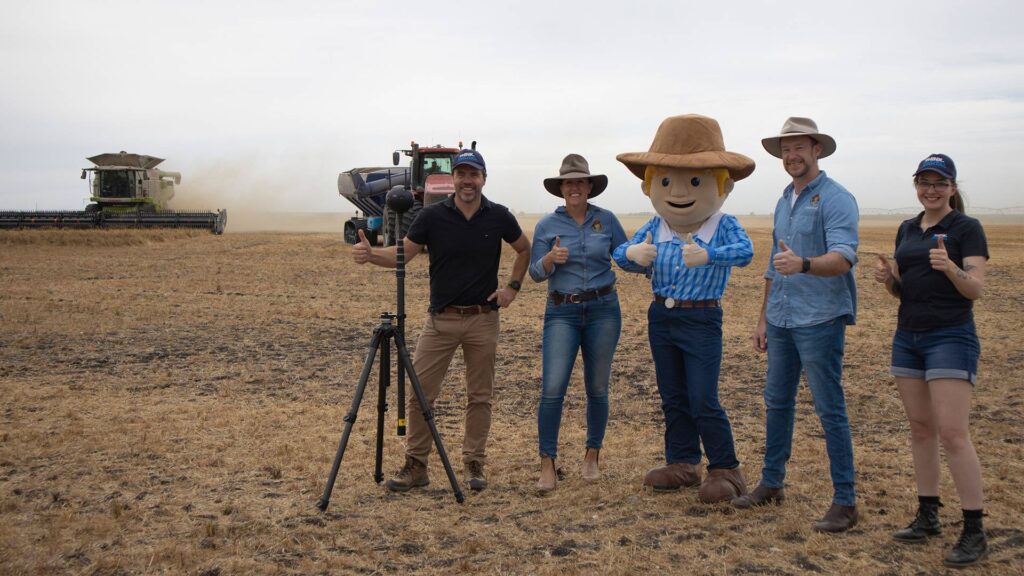 IMAGE: A job well done – Tim, Simone, George the Farmer, Ben and Jess get a quick team shot on completion of the shoot.